Metro Atlanta's

Top Therapy Professionals
KISS ABA is pleased to offer Speech and Feeding Therapy as part of our comprehensive services. Depending on the needs of the child, this may be provided as a stand-alone service, or when appropriate, alongside ABA therapy.
In cases where the client receives any combination of Speech, Feeding and ABA therapies, our team of professionals collaborates to enhance the overall success of the treatment plan. This consistency of care and support offers numerous benefits. This professional expertise combined with our personalized approach to each patient is key to creating optimal independence.

---
KISS ABA is dedicated to enhancing the quality of our clients' lives with expert Speech and/or Feeding therapy.
It may be provided as a stand-alone service or combined with ABA therapy when appropriate.
---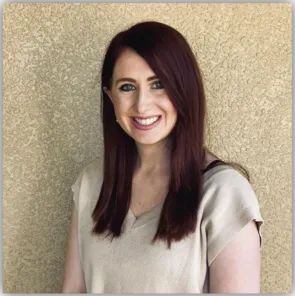 Chloe Calenzo, SLP, M.Ed.
Chloe Calenzo joins KISS ABA as our Lead Speech Language Pathologist with a Masters of Education in Communication Sciences and Disorders and her Graduate Assistive Technology Certification. She has extensive experience working with all ages in educational, medical, home, telehealth, and private clinic settings.
Relevant areas of expertise include working with Autism, cleft lip and palate, Cerebral Palsy, genetic syndromes, feeding/swallowing disorders, apraxia, developmental delays, and tethered oral tissues (TOTs).
Of additional value is Chloe's background in collaborating with ABA therapists and other care team professionals. She evaluates individuals needing Augmentative Alternative Communication (AAC) systems and devices as well as implements individualized therapy approaches to help children with texture progression, increasing volume, and expanding foods.

In her free time, she loves hanging out with her family, including chasing her toddler and exploring new places.
---