Metro Atlanta's

Top BCBA & ABA
Therapy Professionals
KISS ABA employs a team of highly skilled Board Certified Behavior Analysts® (BCBAs) who possess graduate-level certification in Behavior Analysis. Numerous ABA therapists work in conjunction with our BCBA team to provide consistent and comprehensive therapy and support. This professional expertise combined with our personalized approach to each patient is key to creating optimal independence.

---
At KISS ABA, inclusion for all people is at the heart of our work and embedded in our culture.
We value diversity and not just support, but celebrate the differences in our clients, our staff, and our services.
---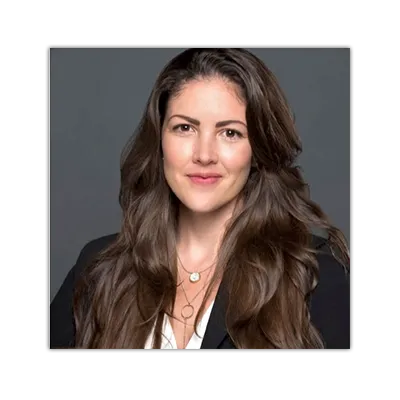 Adrienne Melnyk, Co-Founder, BCBA, M.Ed.
Adrienne Melnyk, Co-Founder of KISS ABA, has a Master of Arts in Special Education, with additional certifications in Autism; and Board Certified Behavior Analyst. She has been a special education teacher and district leader supporting children with disabilities for 11 years. Adrienne began her teaching career in the field of ABA, leading one of the first ABA classrooms in the district. Recently she has sat as a district leader responsible for improving programs for Intellectual Disabilities, Autism, Behavior, and Transition Services.
Adrienne also serves as the staff BCBA and education and behavioral specialist for Adult Disability Medical Healthcare, in Marietta, Georgia. She consults and supports adult patients with disabilities and their families, assisting in the transition from pediatric-based healthcare to an adult model of medical services. While at ADMH, Adrienne also provides educational training for parents and caregivers on facets such as navigating the educational process, behavior supports, transitional services, and post-secondary community support.
Adrienne's driving passion is to grow her understanding in order to create solutions for the lifelong demands that individuals with disabilities and their families will confront. Adrienne is adamant about developing solutions for families so that the journey of living with a special need may be more fluid and readily supported throughout every phase of life.
---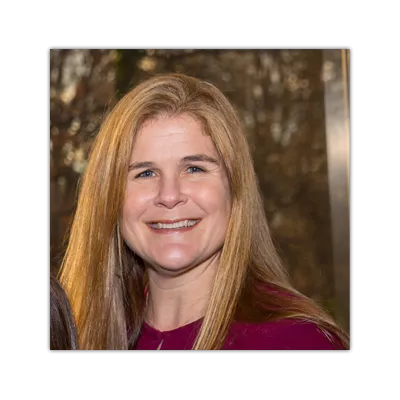 Becky Borak, Co-Founder, BCBA, M.Ed.
Becky Borak, Co-Founder of KISS ABA, has been a Board Certified Behavior Analyst since 2016. Before that, she was a teacher for children with disabilities. She taught in the public-school system for 16 years in the field of special education. She received a bachelor's degree in intellectual disabilities and special education from University of Georgia and then received a master's degree in interrelated resource for individuals with disabilities. When she left teaching, she decided she wanted to help families that included a person with disabilities. As she supported these families, she realized that there is such a huge need to help the families. However, the financial burden is too high for many of them to receive the support. Therefore, she looked into how she could help these families in a way that they could be both financially supported and supported in the daily behaviors of their family members. That is when she decided to go back to school to become a BCBA. Since that time, she has dedicated her years to helping families learn the basic principles of Applied Behavior Analysis as well as help the members in their family learn to improve their socially significant behaviors and reduce the unwanted behaviors. Through ABA, she has touched many lives and will continue to do so as much as she possibly can.
---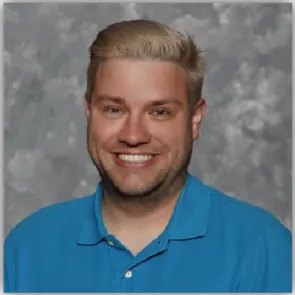 Dustin Donaldson, BCBA, M.Ed., M.Psych.
In addition to Dustin's BCBA certification he possesses two master's degrees — a Master of Science in Psychology with a focus on Applied Behavior Analysis, and a Master of Arts in Special Education.

Dustin currently works as a BCBA overseeing cases for individuals with autism, ranging in a wide variety of severity levels and age ranges in practices of behavioral management techniques, discrete trial training (DTT), and verbal behavior programs. Dustin has private, in-home based experience with companies as well as public school experience within the classroom as a special education teacher. Dustin is committed to his work and values each relationship he develops with clients and their families. He enjoys spending time with individuals with special needs and has a passion for helping others achieve their goals.

In his spare time, he likes to spend time with his family and his four dogs. Dustin also enjoys going to the movies, reading, and traveling.
---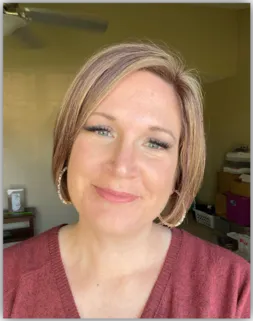 Stephanie Shrock, BCBA, M.A.
Stephanie has been working in the special needs field for 17 years, ABA specifically for the past eleven. Prior to obtaining her BCBA in 2015, she worked as a clinic director and ABA therapist. Stephanie's background is mainly working with children with ASD (from 18 months to 8 years of age) in a clinic environment, though she has also worked with people with all different types of disabilities of all ages (up to 56 years of age!) in both home and community environments.
Her most favorite part of being a BCBA is determining a mode of communication for a patient and then teaching them how to effectively use it. She feels there is nothing more satisfying than watching a patient's communication take off while their maladaptive behaviors decrease because they now have a way to make their wants and needs known to those around them.
---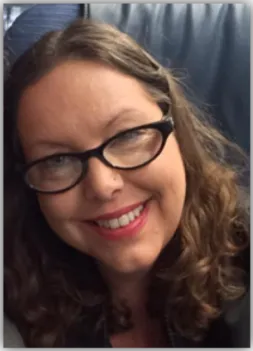 Tammy Kaiser, BCBA, MSJE
Tammy began with KISS ABA as a Registered Behavior Technician before becoming a BCBA. She began her professional career in the field of education and has been both a teacher and an administrator in the public and private sectors. She is a proud graduate of the Mandel Teacher Educator Institute. Tammy earned her Master of Science in Jewish Education at Spertus Institute in Chicago where she is currently completing her dissertation for a Doctor of Science in Jewish Studies with a focus on Behavior Analysis. Her first official behavior analysis job was designing Behavior Pattern Recognition training for the Department of Homeland Security's Transportation Security Administration.
Kaiser has served in the United States Coast Guard Auxiliary and as a trainer/curriculum writer for the USCG (Semper Paratus!). While serving as Chaplain for the Seattle Police Department and as a Chaplain for Harborview Medical Center (a Level One Trauma Center), Tammy became increasingly interested in Behavior Analysis as an applied science. Her passion for Trauma-Informed and Values-Based ABA translates to her service delivery. In her free time, you can usually find her out on the water – swimming, diving, kayaking, or at the helm of a pontoon or spending time with her family including three children.
---
Ashley Brooks, BCBA, M.Ed.
Ashley is new to both the Atlanta area and to KISS ABA. She has been a Board Certified Behavior Analyst for the past two years and in the field for more than a decade. Ashley earned her master's degree in Special Education with a concentration in Applied Behavioral Analysis. Her undergraduate degree is also in Special Education with a concentration in Deaf Studies, bringing 13 years of experience with American Sign Language. As a Deaf Education instructor, she worked with children with severe autism and other developmental disabilities. Ashley's passion has been with working with the deaf and blind with severe behavioral challenges.
In her spare time, she loves to spend time with her family, enjoying time on the water, traveling and hiking. Ashley is a native of Florida and is looking forward to exploring Georgia.
---